Purchase your own set of professional design tools.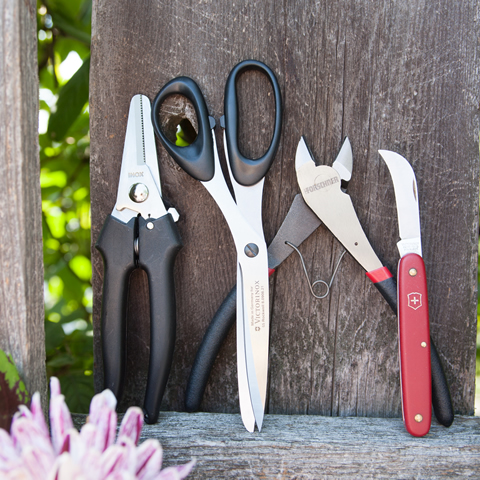 A set of Professional Design Tools is very important to any floral expert.
One set of tools is included in your class registration.
These tools are a top of the line set of VICTORINOX© professional design tools, makers of the Original Swiss Army Knife.
Floral bunch cutters
8 1/2 inch Bent Scissors
Floral wire nippers
Fold up Floral knife
Each kit also includes:
5 bricks of OASIS® floral foam
2 rolls of floral tape
1 roll 1/4 inch OASIS® tape
3 50 yard bolts of satin ribbon, in numbers 3, 9, & 40 (your choice of colors – white, red, pink, purple, yellow, blue, orange)
20 number 20 wires
20 number 24 wires
Hawaiian floral print apron
Total cost is $240.00 plus shipping.
Please fill out the form below to order. We will contact you directly for payment information.
OASIS is a registered trademark of Smithers-Oasis. VICTORINOX, the famous Victorinox Cross and Shield, and "SWISS ARMY" are trademarks owned by Victorinox AG and its affiliates.